A veritable "who's who" of buzz-worthy names are connected to the upcoming feature film, "The Bling Ring." Helmed by Sofia Coppola with a cast of sought-after starlets, including Harry Potter star cum indie darling Emma Watson, the movie is eagerly awaited by film fans and fashionistas alike. But come opening night on June 21st, the stars that may shine the brightest are the film's sparkling constellation of Dior Fine Jewelry and Bvlgari jewelry.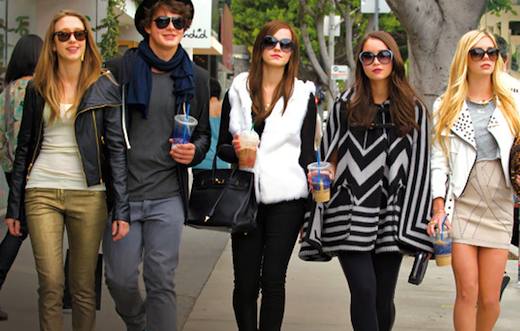 Just as Manhattan was heralded as the fifth main character on the iconic Sex and the City television series, so is high-wattage jewelry an integral part of The Bling Ring, which tells the ripped-from-the-headlines story of the status-conscious, Los Angeles teen thieves who achieved a different kind of celebrity in 2008 and 2009 after being arrested for robbing a series of celebrity homes. In addition to a host of era-establishing clothing ranging from Juicy Couture sweatsuits to Louis Vuitton monogram handbags, the film is positively brimming with jewels and accessories from these fabled fine jewelry brands, and many others. According to costume designer Stacey Battatt, the film's beautiful booty was of such great value–millions of dollars–that representatives from each luxury brand sent two guards to secure the set.
Dior and Bvlgari are not exactly industry ingenues. In fact, both elegant brands have made countless appearances on silver screens and red carpets over the years. Most recently, Iron Man himself sported an armor-coordinating Bvlgari Diagono Sport to crime fight in a tuxedo. And apparently Dior's allure wasn't limited exclusively to the characters featured in "The Bling Ring." Star Katie Chang graced the film's Cannes premiere wearing Dior Fine Jewelry "Bagatelle" earrings and "Oui" ring, featuring a dazzling display of white gold, diamonds and aquamarine certain to stop even the most jaded teen queens in their tracks.
Related articles