Ladies, we know you're no stranger to luxury lingerie. But all your Agent Provacateur, La Perla, Kiki De Montparnasse, Le Mystere and Eres are about to get a run for their (considerable amount of) money. Rococo Dessous, the dreamy luxury lingerie line created by former Victoria's Secret designer Breanna Lee, features opulent 24 karat gold lingerie hand woven from special Swiss gold fabric.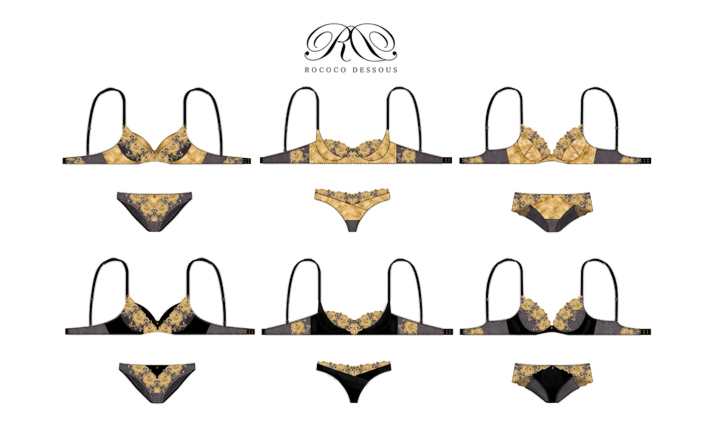 Each set is inspired by its moniker – powerful women from history like Marie Antoinette, Tsarina Alexandra and Cleopatra. Both the style of the lingerie and its use of gold evoke the spirit of each legendary lady's reputation.
The pieces range from $3,000 – $6,000, but this is no gimmick or PR stunt. The fine lingerie takes its cue from gold fashion through the centuries. The first couture gowns regularly featured gold thread and embellishment, and the desirability of gold clothing goes back to ancient Egypt.
The pieces, according to Rococo Dessous' website "are produced from Swiss gold fabric, hand-stitched in New York, has a unique number, and is made-to-order for our clients." The collection is, indeed, designed for the modern princess.
Related articles