Both Sotheby's and Christie's auction houses in Geneva experienced record sales for their Magnificent Jewels sales events held recently. Among the many Magnificent Jewels sold at Sotheby's was the amazing collection of former Hollywood film star Gina Lollobrigida. Her collection alone went for a total of $5 million The house brought in a total of $78.2 million.
Meanwhile, over at Christie's Geneva, a new D color flawless pear-shaped diamond sold the next day for over $26.7 million, giving a healthy boost to their total sales. The winning bid came from Harry Winston jewels, known for "buying only the best," like the founder Harry Winston. The very huge, very perfect 101.73 carat pear-shaped diamond now carries the name "Winston Legacy." Along with sales totals at other lots, the record setting total for Christie's was $102.1 million, beating Sotheby's sales by almost $24 million.
Sales at both auctions revealed that natural pearls are in high demand, with sales as much as 10 times over the highest estimates. Christie's sold a pair of natural pearl and diamond earrings for a little over $2.4 million, slightly edging out Sotheby's sales for a similar item. Both houses beat the record of Elizabeth Taylor's diamond and pearl earrings sold at auction in 2011.
Sales at Christie's 300-lot sold 86 percent by lot, 93 percent by value, setting new record prices for pearls, diamonds and sapphires. The auction house had a total of 20 lots that sold over a $1 million dollars of magnificent jewels.
Another big boost for Christie's, further proving the demand for natural pearls, was a single-strand natural pearl necklace that brought in $8.5 million.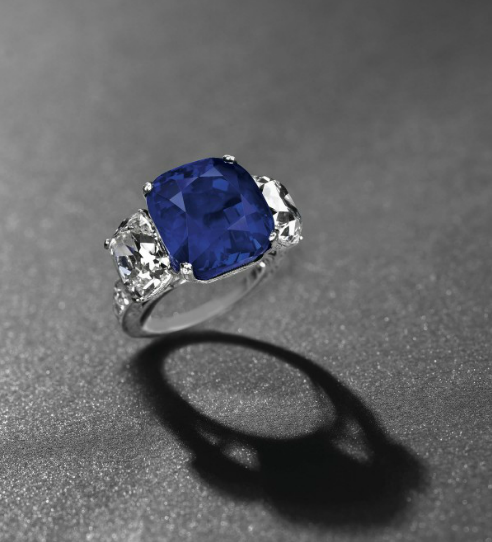 Other record breaking items for Christie's include the sale of the Star of Kashmir, an exquisite diamond and sapphire ring which sold for almost $3.5 million. The 19.88-carat sapphire set a new world sales record for per carat sale of a sapphire at $175,202 per carat.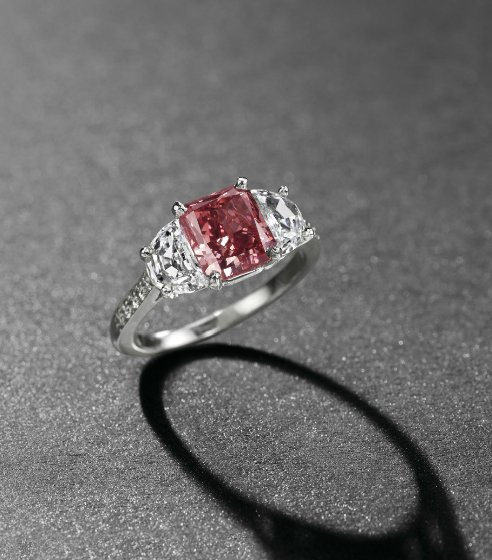 Christie's also broke the world record at the auction for the sale of a 1.92 fancy red diamond. The rare-colored diamond ring sold for more than $3.2 million.
Related articles