Fans of Coco Chanel can look forward to a stunning new line of eyewear inspired by the fashion house's famous baroque costume jewelry. The Bijou collection sunglasses will be made available in early 2013.
Photo by Chanel
The Baroque style of art emerged in early 17th-century Italy, and is commonly associated with the Catholic church and religious works of the era. Artists practicing the style favored exaggerated lighting, and an almost excessive use of emotions. They were meant to depict grandeur almost to the point of sensationalism. This painting by Michelangelo Merisi de Caravaggio, titled "Martha and Mary Magdalene" captures the emotionalism and action depicted in Baroque artwork.
Karl Lagerfeld has previously turned to to the Baroque style's use of highly-ornamented details with the costume jewelry he designed for Coco Chanel, such as this pair of pearl earrings.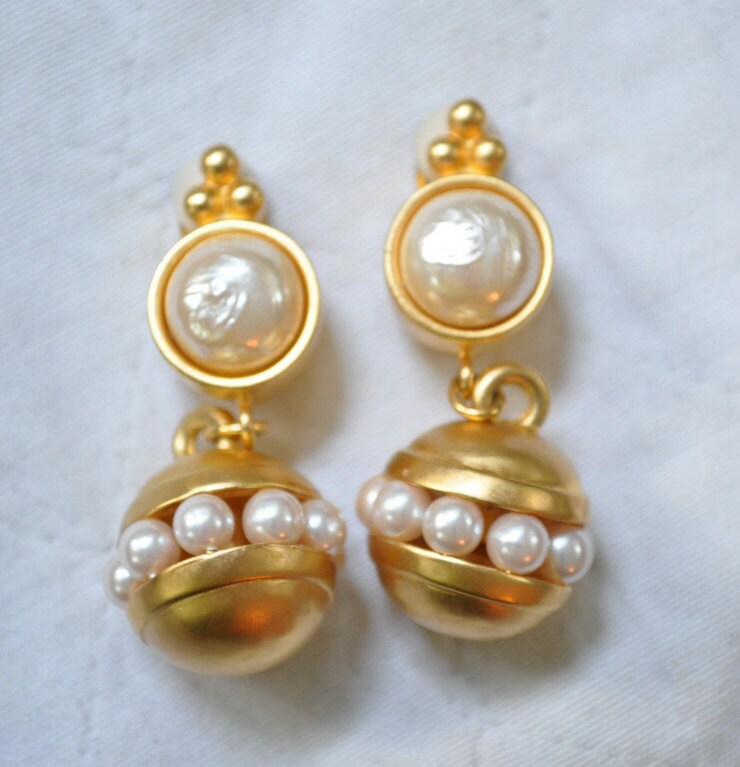 Lagerfeld seems to always be ahead of the fashion curve, as he designed these earrings in the early 1980s, but the Baroque style seems to be making a surge in the fashion world.
The Bijou Collection line of sunglasses will be made in a number of Spring-friendly pastels, including lilac, turquoise, and pink. Sunglasses in the line will feature hand-carved, gold or palladium metal work at the arms and temples, complete with the signature double-C of Coco Chanel.
picture courtesy of Chanel
The gilded style frames add an extra dash of opulence to any woman's sunglasses collection, and are sure to be a must-have for Spring 2013.
Matthew H for Raymond Lee Jewelers, South Florida's premiere source for buying and selling luxury watches and designer jewelry.
Related articles